Pitch Your Product to the Biz
The Buzz on Getting Your Toy Made
"The '3 F's' are criteria for us: Fun, Funky and Functional." — Joe Rooper, President of Hog Wild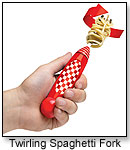 Quality, not quantity, is the golden rule when pitching products. Equally important are research and preparation, manufacturers and inventors told

TD

monthly Magazine.

"The kiss of death is when inventors say, 'I've got hundreds of great products perfect for you!'" stated Hog Wild President Joe Rooper. His advice? "Be focused, and don't send me a ton of stuff no one else wanted."

Many toy companies, including Hog Wild, ALEX, Play Along and SpinMaster, take outside submissions from inventors. So, what are the dos and don'ts to follow when selling your brainchild? Here are some helpful hints to toy with:

1. Know what you're selling … and why. "In order to pitch your product, you'll need confidence and energy," according to Paige Snear Apar, an inventor at Four-Leaf Clever Inc. "Tell how the product is unique … and why they must license it!" But, keep in mind, companies can and will say no. "When nothing happens with one idea, move onto the next," advised Idea Asylum's Rich West, who sold his Magic Guessing Game Bear to Play Along Toys' Care Bear line.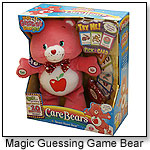 2. Protect your product. Although most toy companies will accept ideas without a patent, if your idea is not patented, have the company sign a Non-Disclosure Agreement before the pitch meeting. Many companies will supply their own NDA.

3. Research a company's product line to see if your idea is a match. California Creations Owner Mark Dinges markets the top-selling TOMY wind-up toys and said that if inventors want their ideas to wind up on store shelves, "They need to take the time to research and understand (the) business." Inventors can research companies online (

TD

monthly Magazine has an extensive list of manufacturers and products), develop contacts at trade shows, or talk directly with toy representatives at the annual International Toy Fair held in New York.

4. Use eye-catching drawings, presentations or prototypes to demo your concept. In addition to Adobe Illustrator and Adobe Photoshop, there are many other design programs that can make your product look picture perfect. If you don't know how to draw, take a class or hire a graphic artist to illustrate your concept. Cost is roughly $100 to $200 per rendering. Employing an engineer to develop a working prototype can be more costly, with a $500 to $5,000 price tag.

6. Make sure your idea is new and original. "Immerse yourself in the industry by going online, searching the www.uspto.gov patent database, and even scanning store shelves for anything similar," Apar said. It may take a few hours, or even a few days, to complete these tedious tasks. But once you're prepared for a pitch meeting, "Make a call and tell the company that you have a product they should see!" West added.


7. Ask for a "Wish List." After the meeting, ask the company what ideas they want for the future. Some toy companies, such as Hasbro, will send you a list requesting anything from tween games and preschool toys to quirky novelty items. "The '3 F's' are criteria for us: Fun, Funky and Functional," noted Rooper.

All in all, the best "F" is feedback — when you are told to send your concept in for further review and, eventually, sign a license agreement. So, if your product has that wow factor, fits a company's line and is a never-before-seen item, then get ready to make a play-date with the toy industry. Just remember: The dumbest idea is the one never pitched!


Twirling Spaghetti Fork by HOG WILD

This motorized fork automatically winds up pasta for a meal with less mess, more satisfying bites and 100 percent twirling fun. The fork requires two AAA batteries (not included) and the metal prong-end is dishwasher safe. Launch date: June 2003.Specialty Retailers, have this be your link
7/18/2007 (Price: $9.99; Age: 8 and Up)




Care Bears Magic Guessing Game Bear by PLAY ALONG INC.

With this bear, an individual picks a card and the bear asks questions until she guesses what card it is. The bear has "yes" and "no" hands for interaction and comes with 10 two-sided picture cards. It is 12" tall and requires three AA batteries. Launch date: October 2005.Specialty Retailers, have this be your link
7/18/2007 (Price: $19.95; Age: 3 and Up)




Writer's Bio:

Inventor Vanessa McGarry of Four-Leaf Clever Inc. and her business partner, Paige Snear Apar, have signed three license agreements: the Twirling Spaghetti Fork and Jackpot Pen with Hog Wild and the Rub-a-Dub Bath Car Wash with ALEX. In 2002, they put their television industry careers on hold to be stay-at-home moms. Both mothers of 8- and 5-year-olds, they never run out of ideas or inspiration.

Read more articles by this author



THIS BANNER IS AN AD::
Recent Products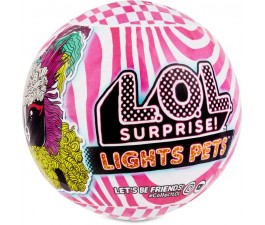 L.O.L. Surprise! Lights Glitter Doll with 8 Surprises Including Black Light Surprises
By MGA ENTERTAINMENT
» More Information