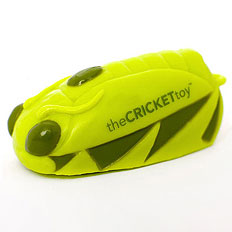 theCRICKETtoy™
Price:
$5.00
Gender:
Boys And Girls
Age:
13 and up
THAT was awkward!
Awkward conversations. First dates gone bad. Boring conference calls. Messing with friends. Asking a woman who is NOT pregnant, "When's the baby due?"
Awkward!
EVERYONE has awkward moments. theCRICKETtoy™ is for those moments!
(

Watch Video)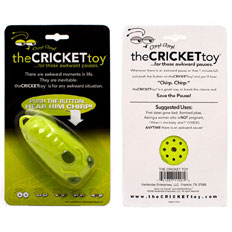 ...for those awkward pauses
Whenever there is an awkward pause in a conversation, push the button on theCRICKETtoy™ and you will hear "Chirp. Chirp." (crickets chirping)
This is a GREAT stocking stuffer that is sure to be a hit with all your friends!
As seen on
www.msn.com
and in Geek Monthly magazine.