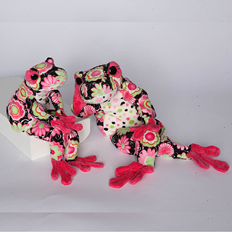 Herta and Signa Fuzzle Frogs
Price:
$13.49
Gender:
Girls
New styles of the very popular "Fuzzles!" They come in 16" and 11" and in many animal styles. Girls love their zany colors and fashion-forward fabrics.
Girls love to collect them, trade them, bond with them and just carry them everywhere.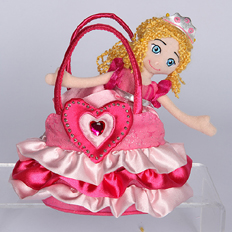 Rubia Princess Sak
Price:
$19.49
Gender:
Girls
A new style of Sassy Pet Saks, one of four styles with a removeable soft doll. Both the doll and the sak are dressed in shiny, glittery, ruffled satins, silks, and jewels. There are two fairies and two princesses.
Dolls are 7" tall. Saks are 7" wide.